Product Name: Tongkat Ali Extract
Part Used: Root
Extract Solvent: Water, Ethanol
Appearance: Brown yellow powder
Botanical name: Eurycoma Longifolia Jack
Specification: 1%~15% Eurycomanone, 10:1, 25:1, 50:1; 100:1; 200:1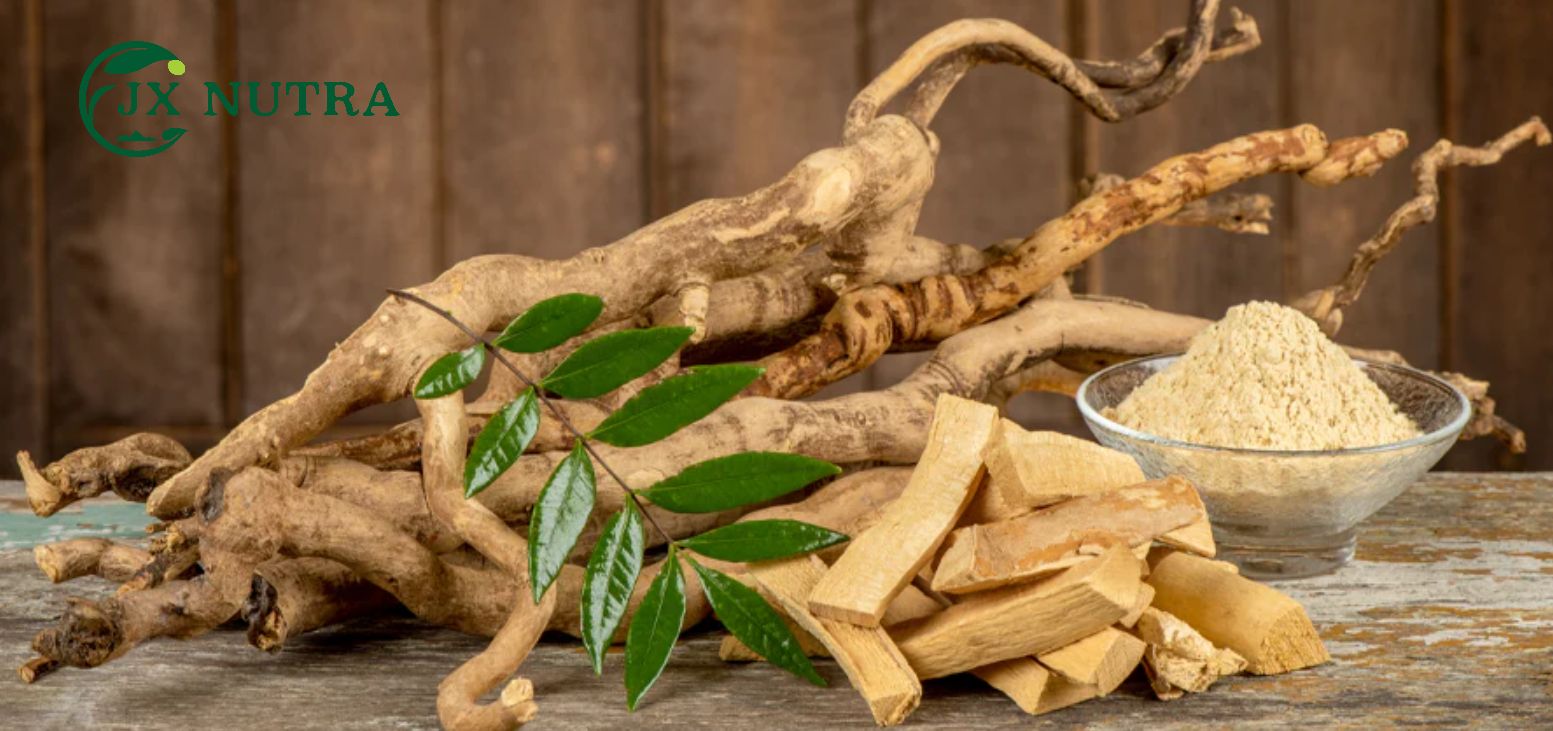 Description:
Eurycoma Longifolia Jack is a wild shrub plant which grows in pristine tropical rainforest of Southeast Asia, which place is close to the equator. Eurycoma Longifolia Jack has special requirements for the living environment, usually, it can only grow in damp sandy soil. Average mature period.
Benifits:
1. Promote the body's own testosterone production, the highest can reach 440%, promote the growth of human muscle;
2. It has multiple effects, such as promote physical fitness and control, maintain strong energy, reduce stress and anxiety, relieve depression;
3. Enhance blood circulation and metabolism, enhance renal dynamic and reduce the damage of drugs on renal;
4. Improve the human sexual function and rapid recovery of strength;
5. Enhance human fertility and improve male sperm production, improve spermactivity;
6. Repair and nourish human gonads and reproductive system, effect on the elimination of prostatitis symptoms;
7. Prevent and cure the malaria, and has been proven to have great potential to treat cancer.
Application:
Applicable to various fields of pharmaceutical, health care products, daily necessities, cosmetics, etc.
Package: 25kgs/Fiber drum outside and two plastic-bags inside.
Storage: Stored in a well-closed container away from moisture and strong light/heat.